A few simple INGREDIENTS...
authentic × healthy × middle-eastern
Chilled Persian Soup
Low fat yogurt, walnuts, dried rose petals, golden raisins, seedless cucumbers, finely chopped chives, fresh mint, fresh dill, sumac, and ground pepper. Served with pita chips.
$5.95 Cup / $8.95 Bowl
Moroccan Chocolate Cake
Dark chocolate, toasted almonds and fresh dates. Contains no sugar. Topped with fresh strawberries and a sugar free chocolate syrup. $6
Eggplant-Wrapped Tofu
Baked & served atop sautéed Sabanekh & Kale. Topped with a roasted red pepper & sun-dried tomato purée, & organic Quinoa-Almond pesto. $18.99
Baladi Mediterranean Café offers taste of owner's Homeland.
Baladi opened in 2008 at Hilltop West Shopping Center. Since then, Chef Khaled has been serving both quality interpretations of classic Palestinian dishes and daring new ventures into the uncharted territories of Middle-Eastern Cuisine.
The phrase Baladi Foods means natural and organic foods that are prepared with traditional methods. Café's interior reflects the setting of a traditional home in Middle East also paying tribute to hospitality of Arabic culture.
All food is prepared daily. We only use:
Organic, Unfiltered Olive Oil (Lebanon);

Organic, Authentic, Imported Spices (Palestine);

Organic Turbinado Sugar and Clover Honey;

Purified, Filtered Water.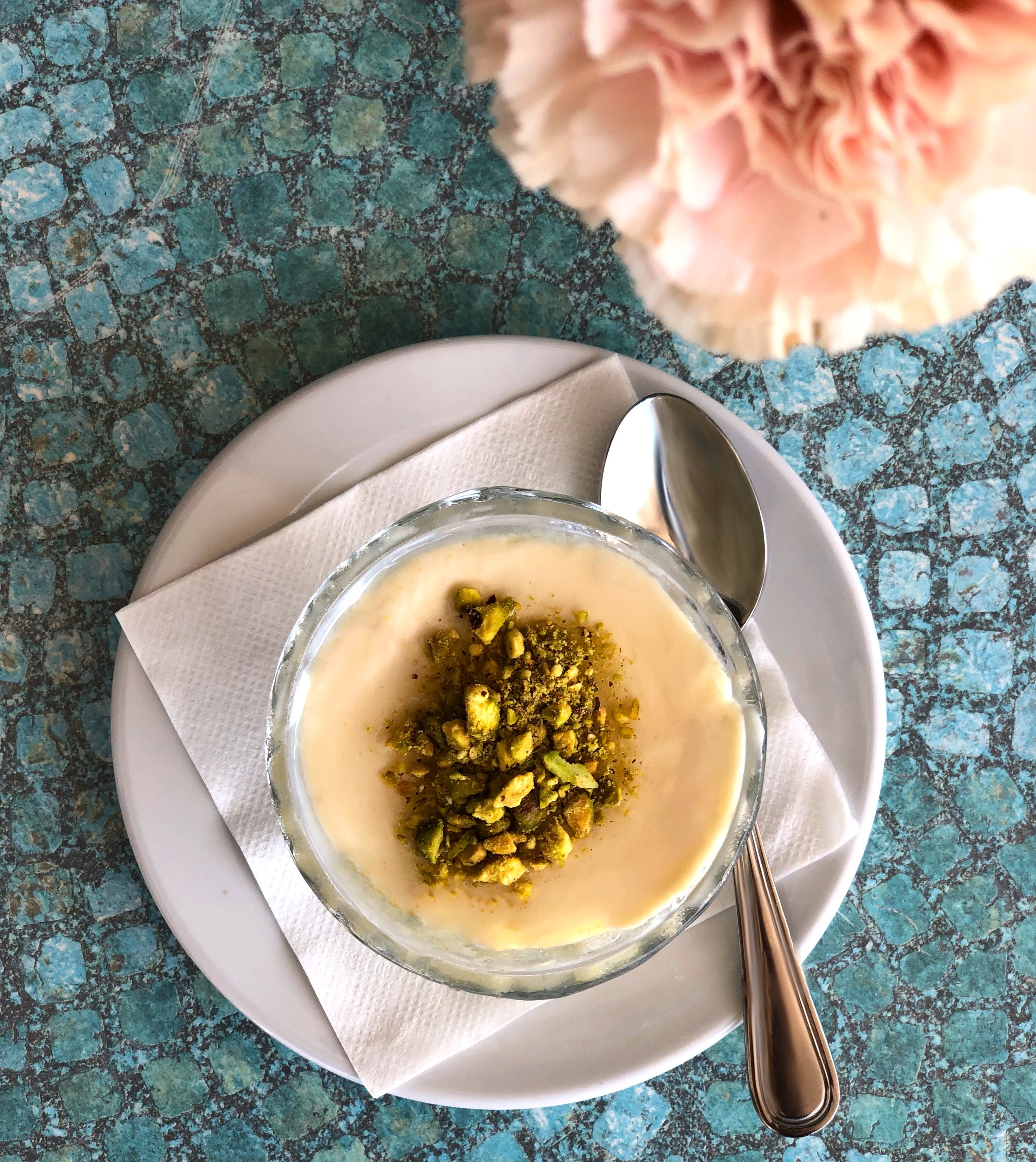 Monday - Friday
$2 OFF Cocktails
$2 OFF Draft Beer
$1 OFF House Wine & Domestic Bottled Beer
Wednesday
Complementary Falafel for each Guest.
50% OFF Vegan Wine bottle with a purchase of 2 or more entrées.
Thursday
50% OFF selected bottles of Wine with a purchase of 2 or more entrées.